Clarendon Plantation – Grays Hill – Beaufort County
---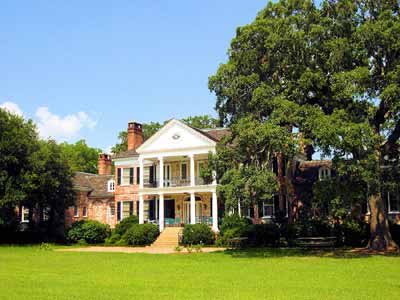 — Clarendon Plantation © Brandon Coffey, 2008 —
(Do Not Use Without Written Consent)
Basic Information
Location – Whale Branch (part of the Broad River), Grays Hill, St Helena Parish, Beaufort County


Located west of US 21 off Clarendon Road on Clarendon Plantation Drive


Origin of name – ?

Other names – ?

Current status – Privately owned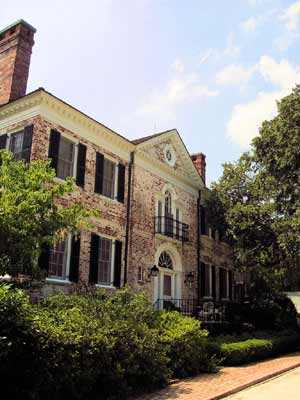 — Rear of Clarendon Plantation © Brandon Coffey, 2008 —
(Do Not Use Without Written Consent)
Timeline
1780 – Earliest known date of existence

? – House built

1816 – Paul Hamilton, Governor of South Carolina from 1804 to 1806, was buried on Rhodes Plantation. The plantation later became part of Clarendon. Today the grave site is located on the border of Clarendon Plantation and the Federal Laurel Bay Housing Project.


1993 – The plantation lands were converted into a cattle ranch.

Land
Slaves
Number of slaves – ?

Catherine Tolbert shares that her third-great-grandmother Binah Hamilton was a slave of Paul Hamilton and was his cook. Bianh was born on Edisto Island in 1855 but was moved to Clarendon Plantation.

Buildings
References & Resources
30-15 Plantation File, held by the South Carolina Historical Society
N. Jane Iseley and William P. Baldwin, Lowcountry Plantations Today (Greensboro, NC: Legacy Publications 2001)