Gippy Plantation – Cooper River – Berkeley County
---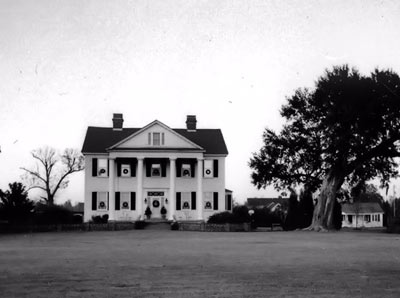 — Gippy Plantation © Brandon Coffey —

(Do Not Use Without Written Consent)



Special thanks to John Strobel and Jim Pegues for contributing information for this page.

Basic Information
Location – Western branch of the Cooper River, St. John's Berkeley Parish, Berkeley County

John Strobel transcribed the historic location from a 1859 mortgage document (page 1 | 2) to read "the Plantation is bounded to the North by part of 'Fairlawn' known as 'Old House Tract' owned by John S. White. Bounded to the East by the Cooper River; South by lands of Keating Simons Sr. and Keating Lewis Simons known as 'Lewisfield' also by lands of Alexander M. Porcher known as 'Oak Hill' also by lands formerly owned by H.B. Magrath and sold to Dr. Theodore S. Gaillard then sold to ??; West by Black Tom Bay."


Origin of name – Believed to be named for an old runaway slave who hid in "Gippy Swamp" in a hollow tree.


Other names – Jippy, No. 3 Colleton Barony

Both Gippy and Jippy are Bantu (African) words for "short." For example, Tshitupa tshipi means "in a short time, in a jiffy" (Holloway).


Current status – Originally part of Fairland Barony, it has been subdivided into residential and commercial properties.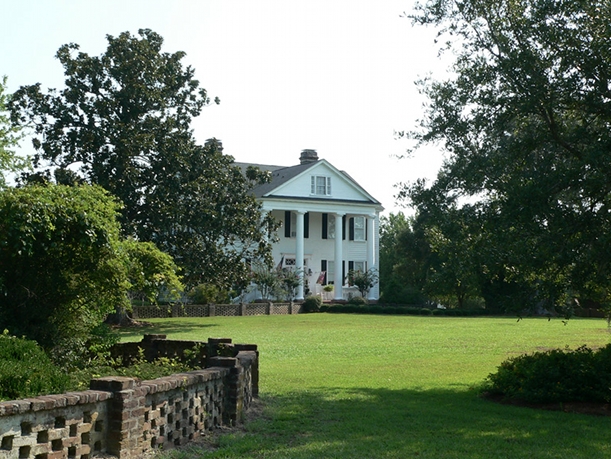 — Gippy Plantation © Gazie Nagle, 2012 —
(Do Not Use Without Written Consent)
Timeline
? – Earliest known date of existence

March 17, 1821 – No. 3 Colleton Barony was conveyed to John White by Samuel Colleton Graves.


1852 – House built by John S. White, John White's son

1859 – John S. White put the plantation us as collateral as a mortgage with William James Ball. White would pay installments until 1864. If he failed to pay, Gippy Plantation would become Ball's. (Mortgage document, page 1 | 2).


? – Replaced original house that burned in 1852

1895 – Samuel Porcher Stoney, Sr. purchased the plantation.


Early 1900s – Nicholas Roosevelt introduced a herd of Guernsey cattle whose "Gippy" milk was still available as of 1987.


1982 – Gippy was selected for the filming of several scenes for the movie Lords of Discipline

Land
Number of acres – 1,846 in 1859 consisting of approximately 45 acres of swamp planted in rice, 600 acres of high land of which 300 acres was planted in cotton, 200 acres uncleared inland swamp, and 1000 acres of pine.


Primary crop – Rice, cotton, pine
Owners
Alphabetical list – Manuel Cohen (1942), John R. Cumbie, Jim Daniel (1972), Samuel Colleton Graves (?-1821), Percy Hauglie (1972), Olin M. Pegues, Hilliard E. Pegues, Sarius O. Pegues and Frank W. Pegues (1911-?), Nicholas G. Roosevelt (1927), Samuel Porcher Stoney, Sr. (1895-1911), John White (1821), J. St. Clair White

Slaves
Buildings
References & Resources
Overview of African Place Names in the United States, Joseph E. Holloway, Ph.D., California State University Northridge

William P. Baldwin Jr., Plantations of the Low County: South Carolina 1697-1865 (Westbrook, ME: Legacy Publishing, 1994)
Order Plantations of the Low County: South Carolina 1697-1865

J. Russell Cross, Historic Ramblin's through Berkeley (Columbia, SC: R.L. Bryan Company, 1985)
Order Historic Ramblin's through Berkeley