Quinby Plantation – Huger – Berkeley County
---
Basic Information
Location – Eastern branch of the Cooper River, Huger, St. Thomas and St. Denis Parish, Berkeley County

Located off SC 41 on Cainhoy Road

Origin of name – It is believed John Ashby named his plantation in honor of his ancestral home, Quenby Hall, in Leicester, England (3) (4, p. 165).


Other names – Queenbe, Queen Bee, Quenby, Quimby

Current status – The house was moved to Halidon Hill Plantation in 1954.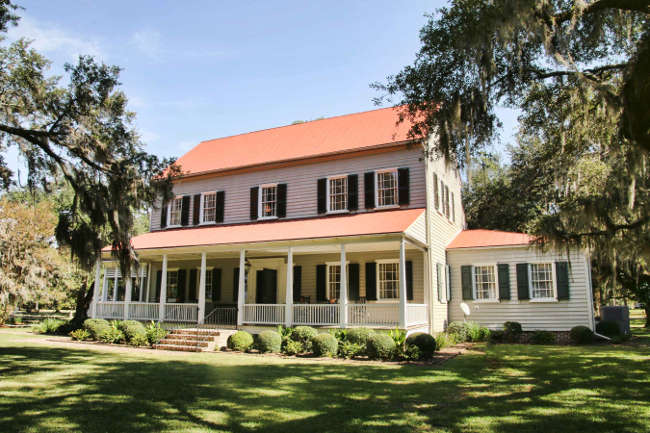 — Quinby Plantation house at Halidon Hill © Gazie Nagle, 2016 —
(Do Not Use Without Written Consent)
Timeline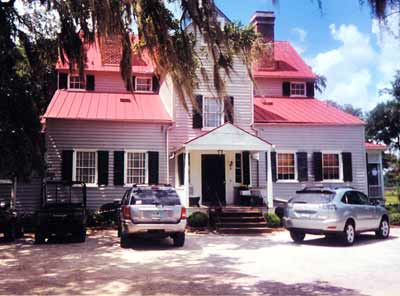 — Rear of Quinby Plantation house after moved to Halidon Hill Plantation —
— © Brandon Coffey —
(Do Not Use Without Written Consent)
Land
Number of acres – 2,000 in 1681 (4, p. 166)
Owners
Alphabetical list – John Ashby; John Ashby, Jr.; Isaac Ball; Jane Ball; Reverend and Mrs. Thomas Hasell; Colonel and Mrs. Francis LeJau; Ann and Gabriel Manigault; Roger Pinckney; John Quinby; John Quinby, Jr.; Richard and Thomas Shubrick; Elizabeth and John Vicaridge

Slaves
Number of slaves – ?

We are actively seeking information on the slaves who lived and worked at this plantation. If you find a resource that might help, please fill out this form. Thank you.

Buildings
References & Resources