Laurel Hill Plantation – Mount Pleasant – Charleston County
---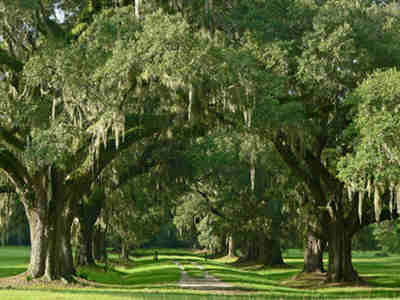 — Avenue of Oaks at Laurel Hill Plantation © Gazie Nagle, 2012 —
(Do Not Use Without Written Consent)
Basic Information
Location – Mount Pleasant, Charleston County

At the intersection of S.C. Highway 41 and U.S. 17


Origin of name – ?

Other names – ?

Current status – Leased to the Charleston County Park and Recreation Commission

Timeline
Land
Number of acres – 780 in 2010 (1, p. 1)


Primary products – Sea Island cotton and a brickyard (2)


An avenue of oaks can still be seen today (1, p. 3).

Owners
Chronological list – John Boone (1694); Dr. Peter P. Bonneau (1864-?); J. Thomas Hamlin White; John D. Muller, Jr. (?-1984); Trustee Wachovia Bank, now Wells Fargo (1984-present)

Slaves
Number of slaves – 121 in 1860 (2)

Buildings
Remains of a house that is said to have been destroyed by fire after the Civil War is located near the center of the property. A caretaker house is the only structure still standing (1, p. 1).

References & Resources
Contact Information
More about Charleston