Tibwin Plantation – Awendaw – Charleston County
---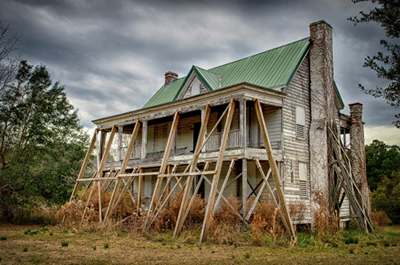 — Tibwin Plantation © Vanessa Kauffmann —
(Do Not Use Without Written Consent)
Basic Information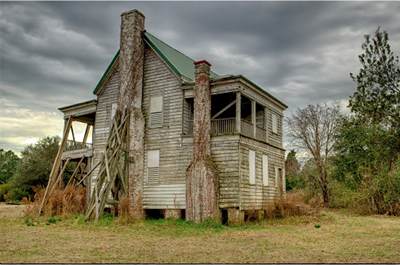 — Side of Tibwin Plantation © Vanessa Kauffmann —
(Do Not Use Without Written Consent)
Timeline
1705 – Earliest known date of existence

Grant for 500 acres received by Captain John Collins (2).


1707 – Captain Collins died and left Tibwin Plantation to his son Alexander Collins (2).


1723 – Alexander Collins passed away willing Tibwin to his brother Jonah Collins (3).


? – After Sarah's death, her daughter Elizabeth became the owner of Tibwin. She was married to Richard Withers (3).


1805 – House built

? – Henry Ford purchased a rice mill from Tibwin, and it is now on display in Dearborn, Michigan.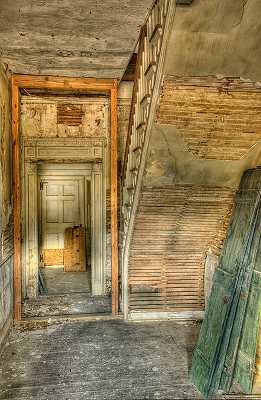 — Interior of Tibwin Plantation © Vanessa Kauffmann —
(Do Not Use Without Written Consent)
Land
Owners
Alphabetical list – Captain John Collins (1705-1707); Alexander Collins (1707-1723); Jonah Collins (1723-?); Sarah Ruberry Collins (?); Richard and Elizabeth Collins Withers (?); William Matthews (1794); Lucas (?)

Slaves
Buildings
References & Resources
30-15 Plantation File, held by the South Carolina Historical Society

Abstracts of Wills of the State of S.C. (1687-1710) Vol. I, p. 25 - (Chief Jeremy & Elizabeth Cacique - contains excerpt) - contributed by Kenneth Collins

Abstracts of Wills of the State of S.C. (1670-1740) Vol. I, p. 99 - (Chief Jeremy & Elizabeth Cacique - contains excerpt) - contributed by Kenneth Collins