Greenfield Plantation – Georgetown County
---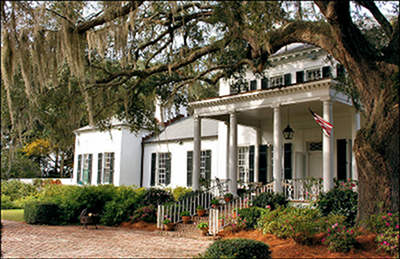 — Greenfield Plantation, 2012 © Brandon Coffey —
Basic Information
Location – Black River, Georgetown County

Origin of name – ?

Other names – ?

Current status – Privately owned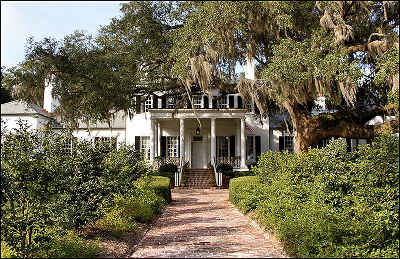 — Front Walk at Greenfield Plantation, 2012 © Brandon Coffey —
Timeline
1735 – Earliest known date of existence

William Saxby received a land grant.


1777 – Paul Lepear was in possession of the plantation which consisted of 1,000 acres. He divided the acreage and sold half to Stephen Ford.


1934 – Walker Inman purchased Greenfield. He had several buildings constructed on the plantation - various farm buildings, a superintendent's house, and servants quarters.


The house and buildings were designed by Marion Sims Wyeth, of the New York and Palm Beach firm of Wyeth and King.


1946 – Inman purchased nearby Campfield Plantation.


? – Inman died leaving the plantation to his son, Walter "Skipper" J. Inman, Jr.


2010 – Inman, Jr. died on February 24; Greenfield remained in the family.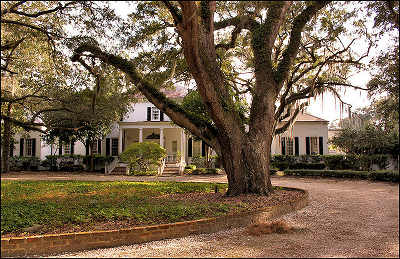 — Greenfield Plantation Oak, 2012 © Brandon Coffey —
Land
Number of acres – 1,000 in 1777

Primary crop – Rice
Owners
Alphabetical list – Vick Deer and Russell Bauknight; Hunter Glover; Daralee Inman (2010); Walker J. Inman (1934-?); Walter "Skipper" J. Inman, Jr. (?-2010); Paul Lepear (1777); John Julius Pringle; William Saxby (1735-?); Thomas Shubrick's; J. William Skinner; Oliver Brightman Skinner

Slaves
Buildings
References & Resources
Tommy Howard, Walker Inman, Multi-Millionaire Heir of Duke Fortune Dead at 57 (Georgetown, SC: Georgetown Times, March 9, 2010)

Suzanne Cameron Linder and Marta Leslie Thacker, Historical Atlas of the Rice Plantations of Georgetown County and the Santee River (Columbia, SC: South Carolina Department of Archives and History, 2001)
Order Historical Atlas of the Rice Plantations of Georgetown County and the Santee River