Hanover Plantation – Lake Moultrie – Berkeley County
---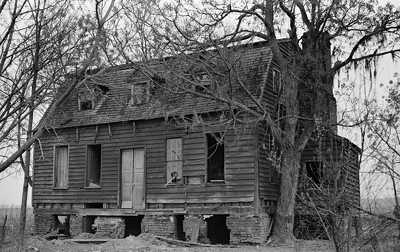 — Hanover Plantation 1939 © Library of Congress —

(Prints & Photographs Division HABS SC,8-PINOP.V,12-)


Note: The house at Hanover was also called the St. Julien-Ravenel House. It was moved to Pickens County to protect it from flooding by Santee Cooper.

Basic Information
Location – Submerged under Lake Moultrie, St. John's Berkeley Parish, Pinopolis, Berkeley County


Origin of name – It is thought that the house was named for the House of Hanover which had come to the British throne and had been kind to Huguenot refugees (1, p. 3) (6, p. 73).


Other names – St. Julien-Ravenel House

Current status – In 1939, work began on the Santee Cooper Hydroelectric and Navigation Project. This project displaced many families and communities, and many historic homes were lost as the area was flooded.


The house was dismantled and relocated to Clemson University in the 1940s.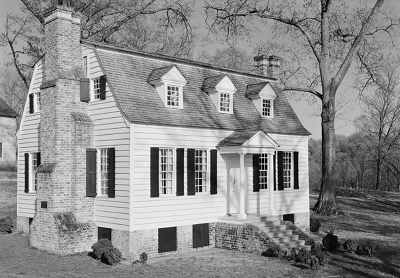 — Hanover Plantation House After Moved and Restored, Circa 1940s —
— © Library of Congress —
(Prints & Photographs Division HABS SC,8-PINOP.V,12-)
Timeline
There are two theories on the early founding of the plantation.


THEORY ONE:
Land
Number of acres – 1,000 in 1714 (1, p. 3)

Primary crop – Santee long cotton (hybrid between Upland cotton and Sea Island cotton)

Slaves
References & Resources
Contact Information
South Carolina Botanical Garden
102 Garden Trail
Clemson University
Clemson, SC 29634


Telephone: 864-656-3405
Website: Click here