Hyde Park Plantation – Huger – Berkeley County
---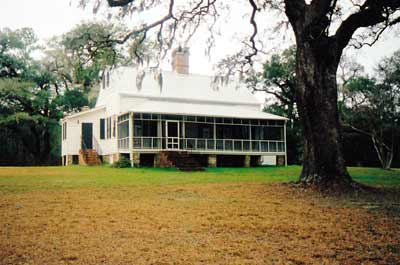 — Hyde Park Plantation © Brandon Coffey —
Basic Information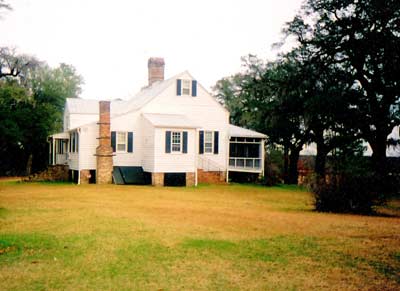 — Side of Hyde Park Plantation House © Brandon Coffey —
Timeline
1740 – John Coming Ball acquired 600 acres (Contributed by Jillian Olson)


1743 – Main house was finished but burned sometime near the time of the American Revolution (Contributed by Jillian Olson)


John Colleton acquired the land.


1799 – House built by John Ball, Sr. who also owned nearby Kensington Plantation. None of the Ball family wanted to live at Hyde Park full-time so it became a gathering spot for women to socialize and a hunting lodge for men.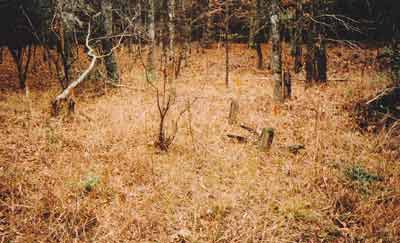 — Hyde Park Plantation Cemetery © Brandon Coffey —
Land
Number of acres – 600 in 1740

Two cemeteries are also found at Hyde Park, the Ball family cemetery and a slave cemetery both dating back to the 1700s.


Primary crop – Rice
Owners
Alphabetical list – Dominick Arthur (1707), Elias Ball, John Coming Ball (1740), John Colleton, Peter Colleton, John Gough (1707), Michael Mahon (1707)

Slaves
Buildings
1743 – Original house was a two story wooden house with a long covered porch and pitched roof. This house burned sometime near the American Revolution. (Contributed by Jillian Olson)


1798 – John Ball built a one and one-half story frame house with a gabled roof. A porch ran the length of the house.

Web Resources
Print Resources