Kensington Plantation – Huger – Berkeley County
---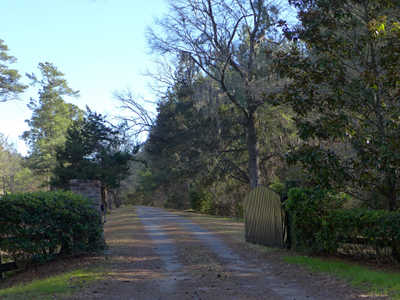 — Kensington Plantation © Gazie Nagle, 2013 —
(Do Not Use Without Written Consent)
Basic Information
Location – Huger Creek (eastern branch of the Cooper River), Huger, Berkeley County

Located on SC 402

Origin of name – ?

Other names – ?

Current status – Privately owned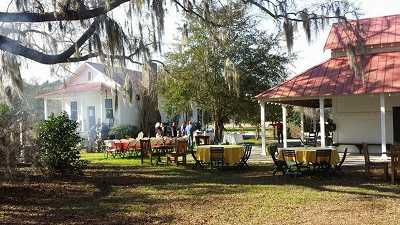 — Kensington Plantation School House & Barn © Beverly Stoney, 2015 —
(Do Not Use Without Written Consent)
Timeline
1683 – Earliest known date of existence

Landgrave Thomas Colleton was granted 12,000 acres that became known as Cypress Barony (3, XII: 23).


? – The barony passed to son Landgrave Peter Colleton at the death of Landgrave Thomas Colleton (3, XII: 23).


1707 – John Gough, Dominick Arthur, and Michael Mahon purchased the property from Landgrave Peter Colleton (3, XII: 23).


1709 – The Lords Proprietors granted permission to divide the barony. John Gough received the portion that would become Kensington (3, XII: 23).


1740 – Francis Gough conveyed to John Coming Ball 670 acres known as Kensington (3, XII: 23).


1745 – House built (1, p. 7)


1843 – Elias Octavus Ball died (4, p. 171).


1846 – Kensington was sold to Dr. John B. Irving (4, p. 171).


1924 – The plantation house was destroyed by fire; only ruins remain.


Early 1950s – Thomas Porcher Stoney and his wife Beverly Means DuBose Stoney purchased Kensington. Thomas Stoney was a well respected attorney and Charleston's 53rd mayor (7).


2015 – Kensington is owned by Stoney family members with a large tract of the acreage under a conservation easement with the Lowcountry Land Trust (7).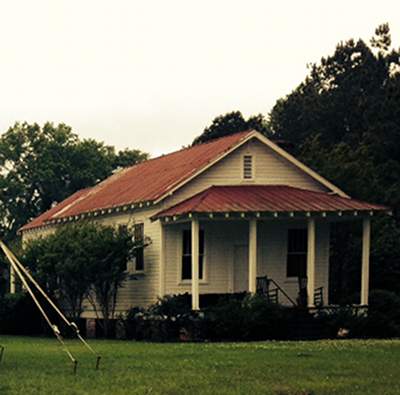 — Old Cordesville School House at Kensington Plantation —
— © Beverly Stoney, 2015 —
(Do Not Use Without Written Consent)
Land
Primary crop – Rice

Comments – In the slave cemetery, there is a stone marker for Old Peter who was born and died as a servant of the Ball family.

Slaves
Buildings
In 1830, a one-story frame overseer's house and a slave cabin were built. There is also a modern brick house on the property (1, p. 8).

References & Resources
National Register of Historic Places
– Nomination form - PDF - submitted in 2002
– Photographs, architectural overview

30-15 Plantation File, held by the South Carolina Historical Society

Claude Henry Neuffer, editor, Names in South Carolina, Volume I through 30 (Columbia, SC: The State Printing Company)
Order Names in South Carolina, Volumes I-XII, 1954-1965
Order Names in South Carolina, Index XIII-XVIII

John Beaufain Irving, A Day on Cooper River (1842) (Whitefish, MT: Kessinger Publishing, LLC, 2010)


SC Highway Historical Marker Guide - online database by the SC Department of Archives & History

J. Russell Cross, Historic Ramblin's through Berkeley (Columbia, SC: R.L. Bryan Company, 1985)
Order Historic Ramblin's through Berkeley
Information contributed by the Stoney Family.