Strawberry Plantation – Cordesville – Berkeley County
---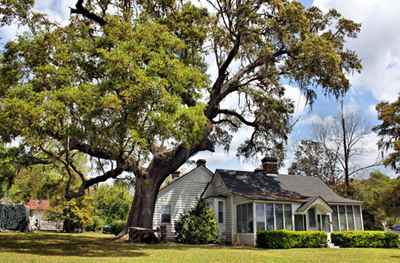 — Strawberry Plantation © Brandon Coffey, 2014 —
(Do Not Use Without Written Consent)
Basic Information
Timeline
1677 – Earliest known date of existence

Land grant to Thomas Stanyarne and later willed to his son, James Stanyarne


1705 – James Child owned the plantation and a ferry was established on the plantation's banks of the Cooper River. This ferry operated for many years and was called Strawberry Ferry (8, p. 41).


Circa 1800 – House built (6, p. 47).


Early 1800s – The Strawberry Jockey Club was established at the plantation when a field was cleared to create a racetrack for thoroughbred horses. The club was dissolved in 1822 (3, p. 81).


Circa 1842 – John C. Ball owned the plantation (3, p. 35).


1865 – Dr. J. B. Maring owned Strawberry Plantation (7, p. 8).


1927 – US Senator Joseph S. Frelinghuysen purchased Strawberry Plantation and merged it with his larger Rice Hope Plantation (3, p. 81).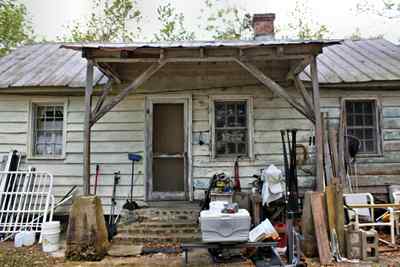 — Strawberry Plantation Slave Cabin © Brandon Coffey, 2014 —
(Do Not Use Without Written Consent)
Land
Number of acres – 950

100 acres added in 1681

Primary crop – Rice
Slaves
Number of slaves – 90 in 1865 (7, p. 8)

Buildings
A 2004 survey found a house (circa 1800), slave cabin (mid-1800s), smokehouse (early 1900s), and three sheds structures (early 1900s) still standing (6, p. 47).

References & Resources
National Register of Historic Places - Cooper River Historic District
– Nomination form - PDF - submitted in 2002
– Additional nomination form - PDF
– Photographs, architectural overview

John Beaufain Irving, A Day on Cooper River (1842) (Whitefish, MT: Kessinger Publishing, LLC, 2010)


J. Russell Cross, Historic Ramblin's through Berkeley (Columbia, SC: R.L. Bryan Company, 1985)
Order Historic Ramblin's through Berkeley
Natalie P. Adams, Cultural Resources Management Plan for the Cooper River Drainage - PDF

Charleston, South Carolina: Slaves, Owners of Plantations, Charleston, SC, March 1865, M416, Roll 15601, - PDF

Harriett Kershaw Leiding, Historic Houses of South Carolina (Philadelphia, PA: J.B. Lippincott Company, 1921)