Aeolian Hill Plantation – St Matthews – Calhoun County
---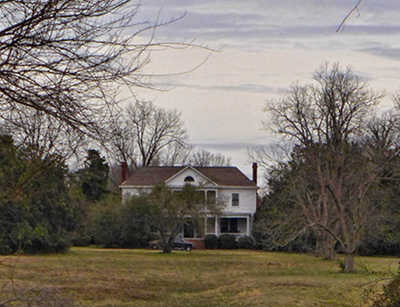 — Aeolian Hill Plantation © Gazie Nagle, 2014 —
(Do Not Use Without Written Consent)
Basic Information
Location – St Matthews, Calhoun County

1.8 miles east of St Matthews on 295 Old 6 Highway (Creston-Elloree Road)

Origin of name – Named by John Edward Wannamaker for Aeolus, the Greek god of wind, because strong winds often blew across the plantation (3)


Other names – ?

Current status – Privately owned and operated as a hunting retreat and events venue

Timeline
Land
Number of acres – 395 in 2012. The land is divided as follows: 158 acres of planted pines, 47 acres of cropland, 40 acres of hardwoods and hedgerows, 34 acres pecan trees and meadows, 16 acres of lawn and gardens (4).


Primary crop – Cotton and soybeans (3).


The Clemson-Nonshatter soybean was developed by Dr. John E. Wannamaker Jr in the early 1900s at Aeolian Hill Plantation (3).


The Wannamaker family cemetery is located at Aeolian Hill (3).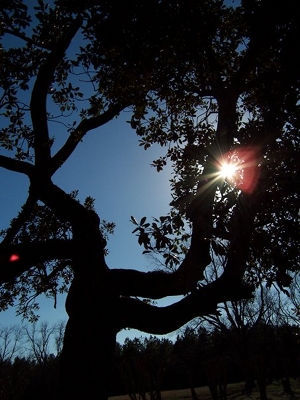 — Tree at Aeolian Hill Plantation © Reggie Murphy, 2010 —
(Do Not Use Without Written Consent)
Slaves
Number of slaves – 103 in 1860 (2)
References & Resources
Orangeburg County, South Carolina - Largest Slaveholders from 1860 Slave Census Schedules - Calhoun County was formed in 1908 from portions of Lexington and Orangeburg counties

Calhoun County Museum and Cultural Center's website - click here
Real Estate Listing by Plantations Services - click here
Contact Information
Aeolian Hill Farm
295 Old 6 Highway
St Matthews, SC 29135