Cypress Trees Plantation – Edisto Island – Charleston County
---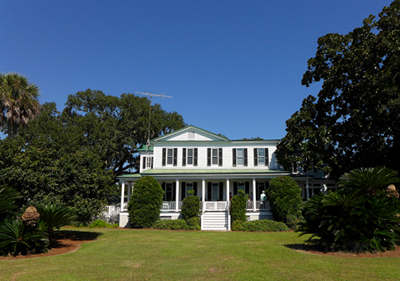 — Cypress Trees Plantation © Gazie Nagle, 2014 —
(Do Not Use Without Written Consent)
Basic Information
Timeline
Land
Slaves
Number of slaves – 69 circa 1850-1860 by Archibald Clark, Ann Clark, Margaret Wilkinson, and Susan Clark. Although slaves were document before and after this year, this was the largest slave population at any one time at Cypress Trees Plantation (3).

References & Resources
Claude Henry Neuffer, editor, Names in South Carolina, Volume I through 30 (Columbia, SC: The State Printing Company)
Order Names in South Carolina, Volumes I-XII, 1954-1965
Order Names in South Carolina, Index XIII-XVIII

History Lessons, Cypress Trees Plantation – Click here

Information contributed by F. Meggett from the Seventh Population Census of the United States (1850).

Information contributed by Linda Murray, who along with her husband, became owners of the plantation in the 1990s.

Contact Information
Cypress Tress Plantation
1895 Highway 174
Edisto Island, SC 29438


Telephone: 843-869-2100
Website: Click here