Silver Hill Plantation – McClellanville – Charleston County
---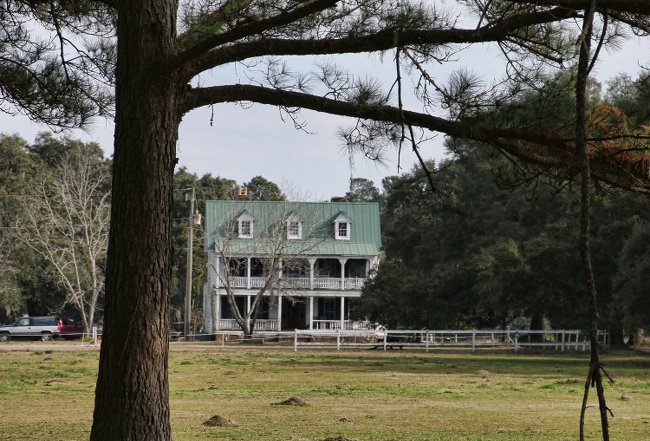 — Silver Hill Plantation © Gazie Nagle, 2017 —
(Do Not Use Without Written Consent)
Basic Information
Location – Jeremy Creek, McClellanville, St. James Santee Parish, Charleston County

814 Kit Hall Road


Origin of name – A silver dollar is said to have been placed in the foundation during construction of the house (2, p. 49)


Current status – Privately owned
Timeline
? – Earliest known date of existence

1700s – First house built (1).


1862 – 500 Confederate soldiers camped at the plantation. The location was referred to as Palmer's Point (2, p. 49).


Circa 1888 – A two-story clapboard house was built for owner Millard F. Skipper. This is when the plantation started to be called Silver Hill as a silver dollar is said to have been placed in the foundation during construction of the house (2, p. 49).


1993 – Henrietta G. McClellan was owner of Silver Hill Plantation.

Land
Number of acres – 6.67 in 1993

Primary crop – ?
Slaves
Buildings
The circa 1888 house is still standing (2014).

References & Resources
Statewide Survey of Historic Properties, Survey Report for McClellanville - PDF - includes pictures

Susan Hoffer McMillan and Seldon Baker "Bud" Hill, McClellanville and the St. James, Santee Parish (Mount Pleasant, SC: Arcadia Publishing, 2006)