Red Doe Plantation – Mars Bluff – Florence County
---
— Red Doe Plantation © Bill Segars, 2015 —
(Do Not Use Without Written Consent)
Basic Information
Location – Mars Bluff, Florence County

1132 Francis Marion Road


Origin of name – Named by Joseph Wilds Wallace, Jr. after the horse Andrew Hunter stole from British Loyalist Col. David Fanning during his famous American Revolution escape (4).


Other names – Evander Gregg House

Current status – The house is owned by the non-profit organization Red Doe Plantation, Inc.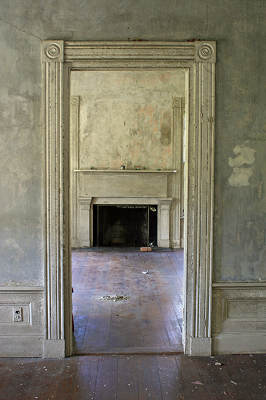 — Interior of Red Doe Plantation © Bill Segars, 2015 —
(Do Not Use Without Written Consent)
Timeline
Land
Slaves
Number of slaves – 38 in 1860 (1, p. 3)

Buildings
The house is still standing but not open on a regular basis. It was constructed as a raised cottage with a timber frame.

References & Resources
Contact Information
Red Doe Plantation, Inc.
c/o Gretchen Huggins
3695 Willow Creek Road
Florence, SC 29505
Telephone: 919-279-8768
Website: Click here