Belmont Plantation – Garnett – Hampton County
---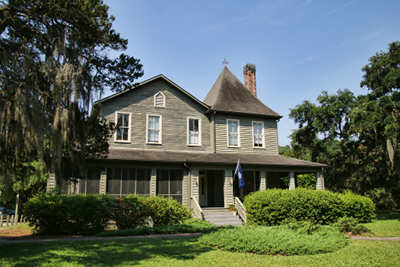 — Belmont Plantation Lodge © Gazie Nagle, 2016 —
(Do Not Use Without Written Consent)
Basic Information
Location – Garnett, Hampton County

1282 Webb Avenue


Origin of name – The Belmont name became associated with the plantation when the Belmont family, founders of the famed Belmont Stakes, purchased it (2).


Other names – Possum Corner; James W. Webb Wildlife Center

Current status – The plantation has been designated as a managed land area by SCDNR. The Webb Wildlife Center is open to the public, and the 1890 house serves as a hunting lodge for visitors.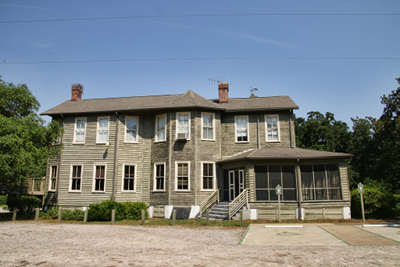 — Side Belmont Plantation Lodge © Gazie Nagle, 2016 —
(Do Not Use Without Written Consent)
Timeline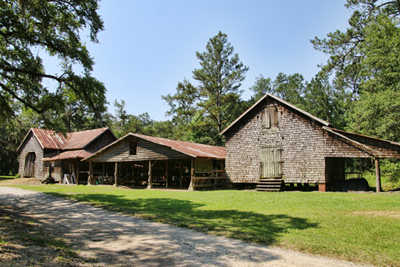 — Belmont Plantation Outbuildings © Gazie Nagle, 2016 —
(Do Not Use Without Written Consent)
Land
Primary crop – ?

The Tison family cemetery is located on the property (4)

Slaves
References & Resources
30-15 Plantation File, held by the South Carolina Historical Society
– Online Catalog

Information contributed by Gazie Nagle from 75 Years and a Million Acres (and Counting), a publication by SCDNR.

Webb Wildlife Center: Click here

Information contributed by Kathy Schmidtktally of the Tison family

Yvonne Deloach, A List of Some More Plantations for Hampton County

Historic Resources of the Lowcountry by Cynthia C. Jenkins

Contact Information
Webb Wildlife Center
1282 Webb Avenue
Garnett, SC 29922


Telephone: 803-625-3569
Website: Click here