Foxbank Plantation – Moncks Corner – Berkeley County
---
1881 Plat of Foxbank Plantation
George Edward Lynes, who owned Foxbank Plantation in Berkeley County, died on April 23, 1870. His wife, Elizabeth Whitfield, died on March 26, 1880. This plat was made in February 1881 to divide the property into sections for their heirs.

Special thanks to Dee Boehme of Goose Creek for contributing this plat. Dee is a descendant of the Lynes family.

Click the image once for a larger version.
Click the larger version to view the plat in its original format.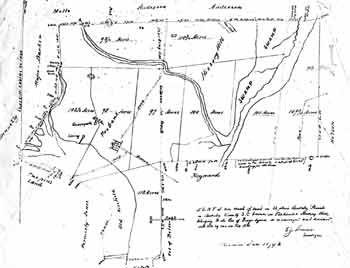 – Plat of Foxbank Plantation, 1881 –