Nicholls-Crook Plantation – Woodruff – Spartanburg County
---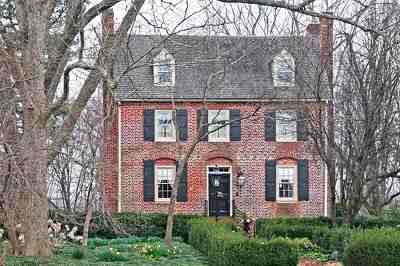 — Nicholls-Crook Plantation © Bill Fitzpatrick, 2013 —
(Do Not Use Without Written Consent)
Basic Information
Location – Woodruff, Spartanburg County

120 Plantation Drive (2)


Origin of name – Nicholls and Crook were both surnames of early owners.


Other names – ?

Current status – The home was recently operated as a bed and breakfast but is now simply a residence.

Timeline
Land
Slaves
Buildings
The original 1973 two-story brick house still stands. There had been wood-frame additions added to the house in the late 1800s but those no longer exist. The house suffered fire damage that was repaired. The house has also been remodeled (1, p. 2).

References & Resources
National Register of Historic Places
– Nomination form - PDF - submitted in 1973
– Photographs, architectural overview

Maxine Pinson, Colonial America Mirrored At Nicholls-Crook Plantation House

Information contributed by Jim and Suzanne Brown

Contact Information
Nicholls-Crook Plantation House
120 Plantation Drive
Woodruff, SC 29388


Telephone: 864-476-8820