Rip Raps Plantation – Mayesville – Sumter County
---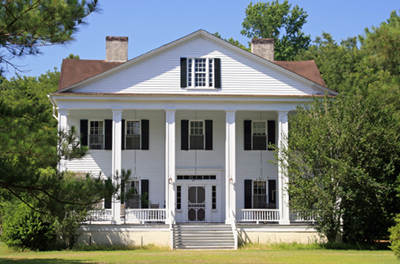 — Rip Raps Plantation © Bill Segars, 2015 —
(Do Not Use Without Written Consent)
Basic Information
Location – Black River, Mayesville, Sumter County, St. Mark's Parish


6000 Myrtle Beach Highway (US Highway 378) - Located east of the City of Sumter off US 378, near Dabbs Crossroads (intersection of US 378 and SC 527)


Origin of name – James McBride was once encamped on the banks of Rip Rap River in Virginia. The rain falling on his plantation home remined him of the sound of the river, so the plantation became known as Rip Raps (4).


Other names – James McBride Dabbs House; Egypt Farm; Pineland Farm


Current status – ?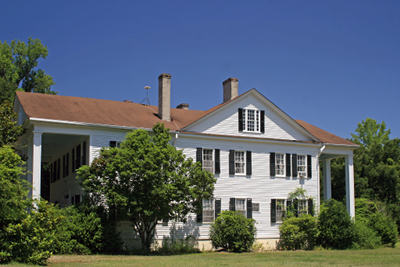 — Side of Rip Raps Plantation © Bill Segars, 2015 —
(Do Not Use Without Written Consent)
Timeline
Land
Number of acres – About 10,000 in early 1800s; 2,150 in 1978 (1, p. 3, 8)

Slaves
Number of slaves – 97 (5, Part I)
Buildings
References & Resources
National Register of Historic Places
– Nomination form - PDF - submitted in 1978
– Photographs, architectural overview

Cassie Nicholes, Historical Sketches of Sumter County Volume II (Sumter, SC: Sumter County Historical Commission 1981)


30-15 Plantation File, held by the South Carolina Historical Society
– Online Catalog

Oral History Interview with Edith Mitchell Dabbs - University of North Carolina
– Discussion on the history of Rip Raps Plantation

Brenda Remmes, Everything Happens at the Crossroads:
– The McBrides and Rip Raps: Part I
– The McBrides and Rip Raps: Part II
– The Dabbs-McBride Marriage

The Papers of Edith Mitchell Dabbs - PDF - Manuscripts Division South Caroliniana Library University of South Carolina

Information contributed by Bill Segars.