Daniel Farm Plantation – Indiantown – Williamsburg County
---
Basic Information
Timeline
Land
Number of acres – ?

Primary crop – Cotton (1)

There is a cemetery on the plantation with gravestones dating back to 1805. There are McCottry and McCutchen family members buried here (1).

Owners
Chronological list – Daniel Family (1868-present, 2013)

Slaves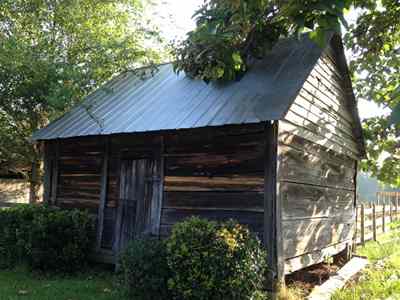 — Outbuilding at Daniel Farm Plantation © Adrian Sims Truluck, 2013 —
(Do Not Use Without Written Consent)
Buildings
In 2013, the house constructed in 1910 as well as early 18th century outbuildings were still standing on the property (1).

References & Resources
Information contributed by Adrian Sims Truluck