Rose Hill Plantation – Yemassee – Beaufort County
---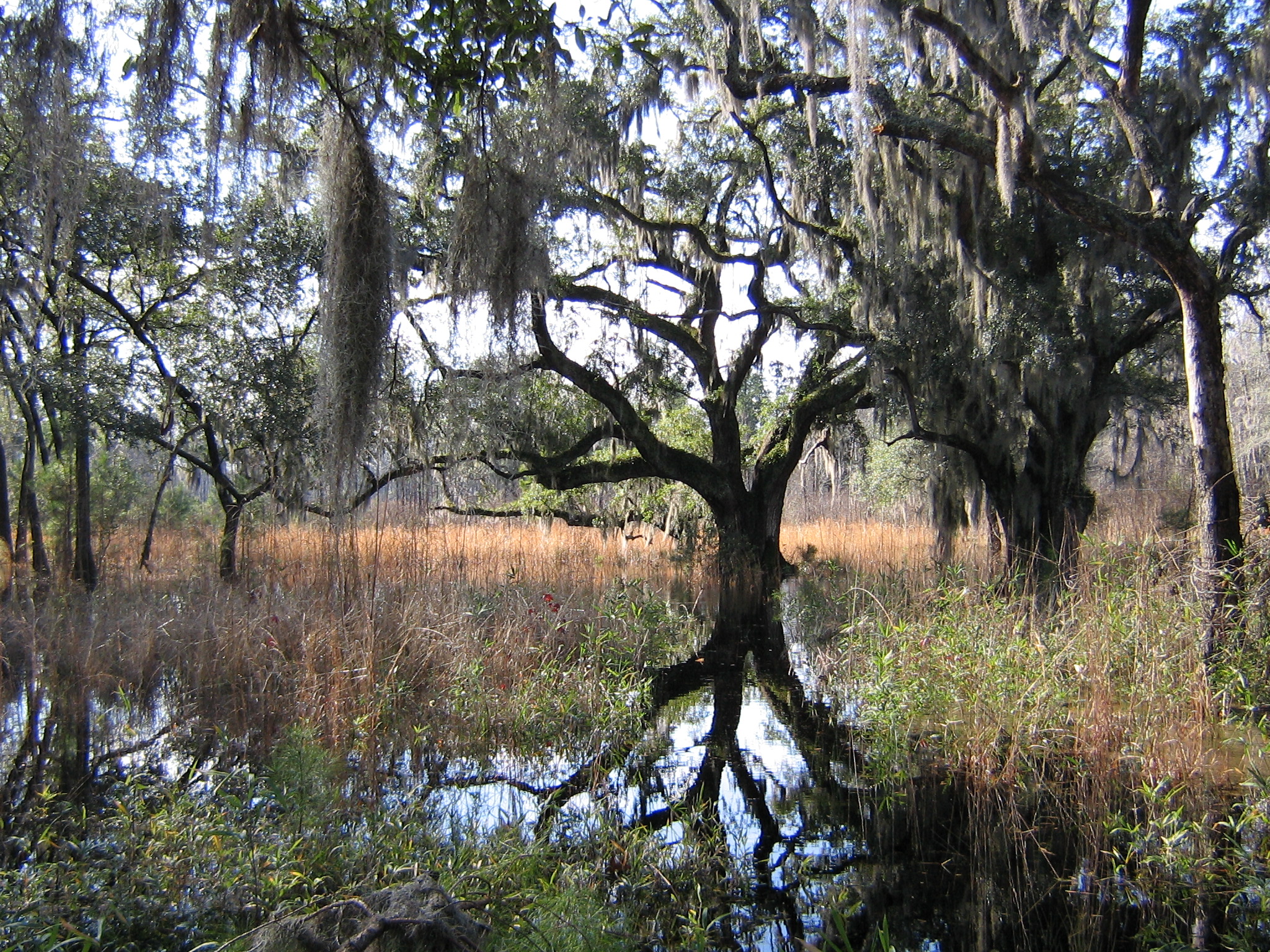 — Inland Rice Fields at Rose Hill Plantation © Mills Morrison, c. 2005 —
(Do Not Use Without Written Consent)
Basic Information
Location – Prince William's Parish, Four miles southeast of Yemassee, Beaufort County

Old Sheldon Church Road

Origin of name – Most likely named for and by founder Dr. William Rose


Other names – ?

Current status – The plantation's inland rice fields are maintained as waterfowl habitat with a conservation easement on the property to protect the habitat (1).

Timeline
Land
Number of acres – 475 in 1755; 475 in 1871; 498 in 1882; 1,200 in 1990 (2, pp. 11, 15, 18)


The Rose Hill Plantation cemetery is located on the plantation and contains several members of the Ulmer family (2, p. 1).

Slaves
Number of slaves – 126 in 1800; 68 in 1820; 41 in 1830; 28 in 1860 (2)


The 1860 census notes 28 slaves living in 10 dwellings at Rose Hill Plantation (2, p. 15)


We are actively seeking information on the slaves who lived and worked at this plantation. If you find a resource that might help, please fill out this form. Thank you.

References & Resources
Information contributed by Gail Black from:
– Archaeological Examination of Nineteenth Century Rose Hill Plantation - PDF (1995 by the Chicora Foundation)