Rose Hill Plantation – Bluffton – Beaufort County
---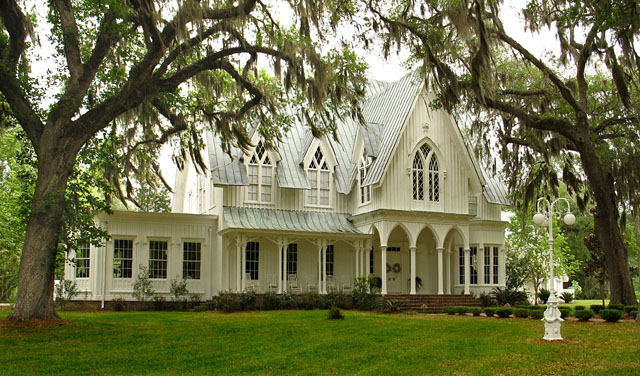 — Rose Hill Plantation © William Kirk, 2009 —
(Do Not Use Without Written Consent)
Basic Information
Location – Colleton River, Bluffton, St. Luke's Parish, Beaufort County

Located on Rose Hill Way off US 278


Origin of name – Two theories have surfaced over the years regarding the name Rose Hill. One is that the plantation was named after a little girl (Rose) in the 1830s. More recent information suggests the name comes from John Rose, the plantation's owner in the late 1700s to early 1800s (7).


Other names – Kirk's Folly, John Kirk House, Rose Hill Mansion


Current status – Privately owned, available for luxury overnight stays and special occasions such as events and weddings. Learn more here.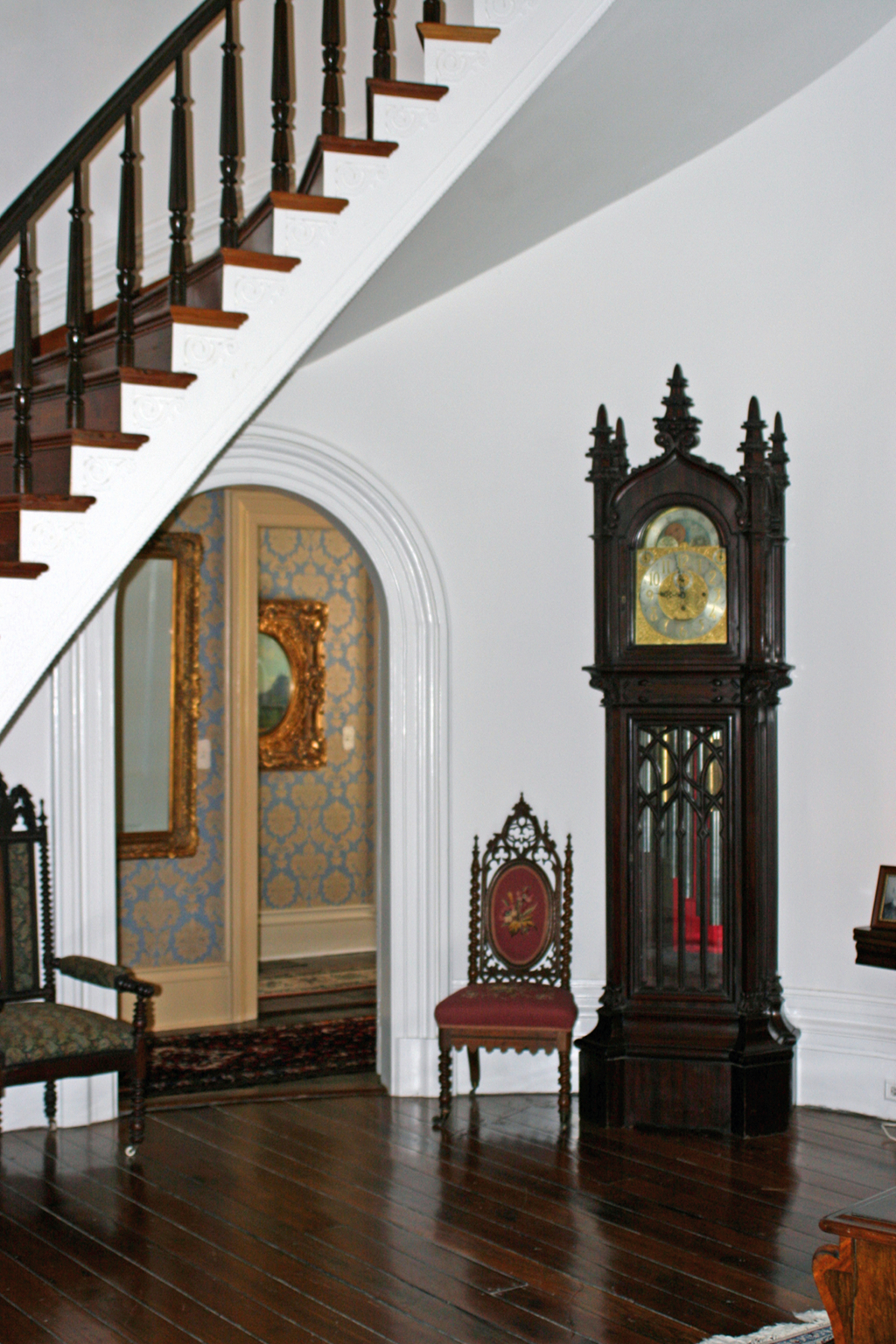 — Foyer of Rose Hill Plantation © Bill Segars, 2010 —
(Do Not Use Without Written Consent)
Timeline
1718 – Earliest known date of existence

Granted to Sir John Colleton. It was once a part of Devil's Elbow Barony.


1790 – The plantation became under the ownership of John Rose (7).


1799 – Upon Rose's death, the plantation was inherited by his step son, James Kirk (7).


1830s – The plantation was given to Dr. John and Caroline Kirk as a wedding present from Caroline's father James Kirk.


1858 – House built (completed in 1860) by Dr. John and Caroline Kirk (7).


1946 – John and Betsy Gould Sturgeon purchased the house and completed it in a highly sophisticated manner.


1981 – Rose Hill Plantation Development Company, a David and John Welton pursuit, purchased the land for development of a planned residential community (8).


Mrs. Welton spent nine months working with a rehabilitation team which repaired and completed an extensive rehabilitation of the house (8).


1982 – The house was opened to the public for tours (8).


1987 – A fire severely damaged the house and it would sit empty for nearly a decade (1, part 2).


1996 – Rose Hill Plantation House was purchased by the Middleton-White Foundation and is currently being restored as a private home.


2009 – Rose Hill Plantation House has been lovingly restored by Rusty and Robin White of the Middleton-White Foundation.


2022 – Rose Hill Plantation House was purchased by the Mansion at Rose Hill LLC and a full remodel of the interior and preservation of the exterior began (9).


2023 – Mansion at Rose Hill opened its doors to the public for private, luxury accommodations and events (9).

Land
Number of acres – 12.5 in 1996 (1, part 2)


Primary crop – Sea island cotton

Slaves
Number of slaves – 154 (7).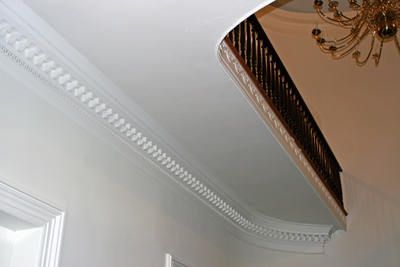 — Molding at Rose Hill Plantation © Bill Segars, 2010 —
(Do Not Use Without Written Consent)
Buildings
The house is of Gothic Revival design. Although a 1987 fire severely damaged the home, much of the original characteristics and materials have been salvaged and restored.

References & Resources
National Register of Historic Places
– Nomination form - PDF - submitted in 1983
– Photographs, architectural overview

30-15 Plantation File, held by the South Carolina Historical Society

William P. Baldwin Jr., Plantations of the Low Country (Westbrook, ME: Legacy Publishing, 1994)


Lawrence S. Rowland, Alexander Moore, and George C. Rogers, Jr. The History of Beaufort County, South Carolina: Volume 1, 1514-1861 (Columbia, SC: University of South Carolina Press, 1996)
Order The History of Beaufort County, South Carolina: Volume 1, 1514-1861
Carolina W. Todd and Sidney Wait, South Carolina: A Day at a Time (Orangeburg, SC: Sandlapper Publishing Company, 2008)


Information contributed by Steven Stempel, operating owner of Mansion at Rose Hill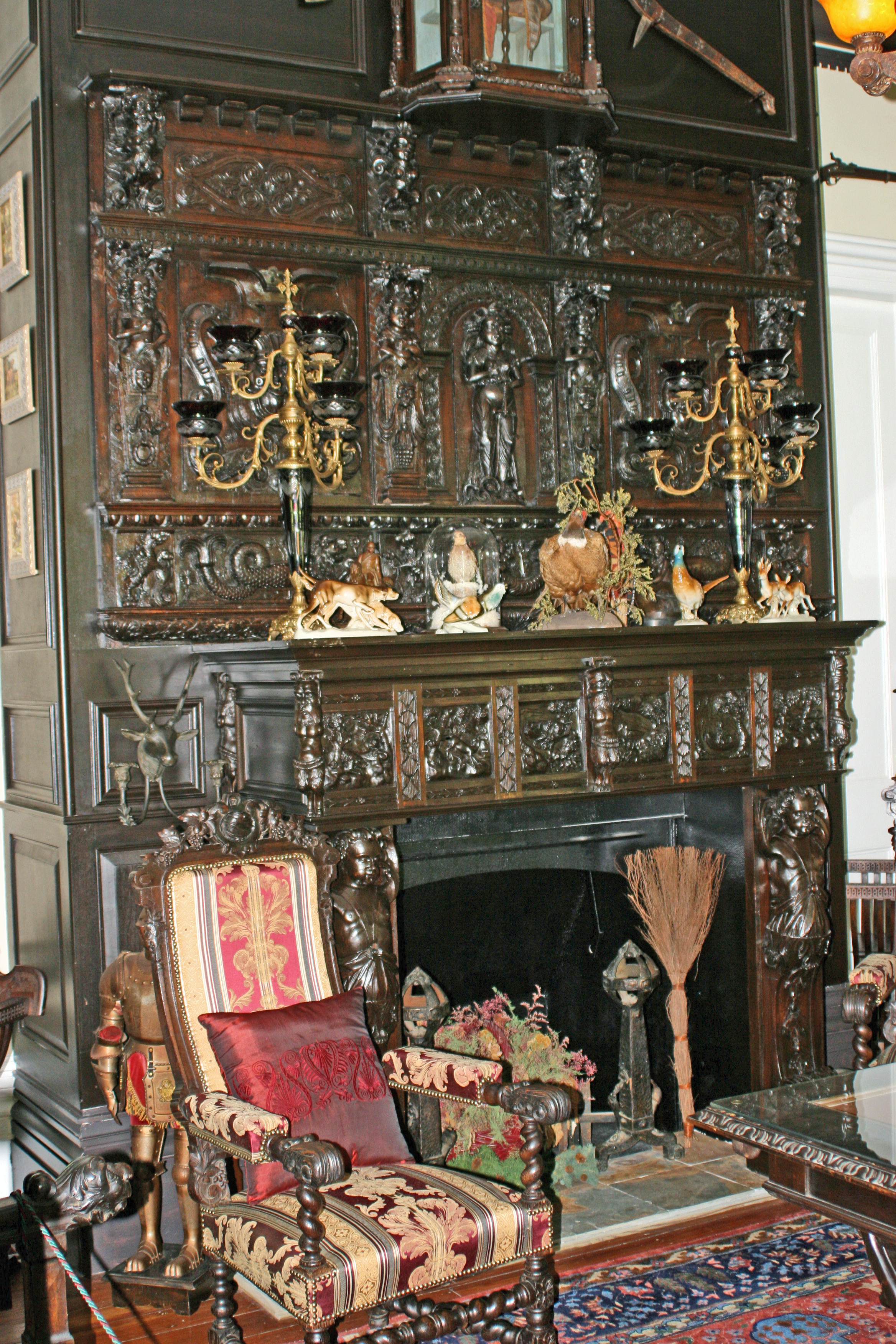 — Fireplace at Rose Hill Plantation © Bill Segars, 2010 —
(Do Not Use Without Written Consent)
Contact Information
Rose Hill Mansion
199 Rose Hill Way
Bluffton, SC 29910


Rental Information: Click here