Cedar Hill Plantation – Huger – Berkeley County
---
— Cedar Hill Plantation © Gazie Nagle, 2016 —
(Do Not Use Without Written Consent)
Basic Information
Location – French Quarter Creek (a branch of the Cooper River), Huger, St Thomas and St Denis Parish, Berkeley County


Located off SC 41 on Cainhoy Road

Origin of name – Named for the trees that grew on the property

Other names – ?

Current status – ?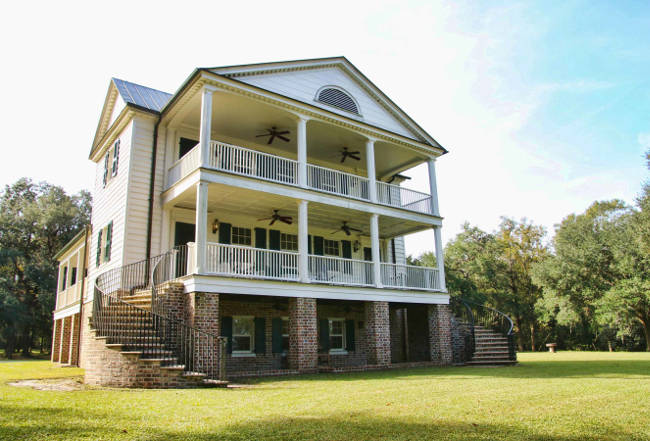 — Rear of Cedar Hill Plantation © Gazie Nagle, 2016 —
(Do Not Use Without Written Consent)
Timeline
1682 – Earliest known date of existence

Jonah Lynch received a grant of land. He called his property Blessing after the ship that brought him to the new colonies (2, p. 135).


? – The Blessing was divided up into three plantations: Blessing, Cherry Hill, and Cedar Hill.


? – Henry Laurens purchased the Blessing and then proceeded to purchase Cherry Hill and Cedar Hill (2, p. 136).


While in the possession of the Laurens family the plantations were once again divided.


1845 – Cedar Hill was in the possession of James Poyas.


The Poyas family, on several occasions, entertained William Tecumseh Sherman while he was stationed at Fort Moultrie (2, p. 137).


1860 – By this time all three plantations were owned by William James Ball.


1865 – The three plantations were once again sold separately.


1927 – The Wellington Corporation purchased all three plantations (2, p. 136).


1928 – The Wellington Corporation sold the three plantations to T. Ferdinand Wilcox, Esq. and Edward Roesler, Esq. (2, p. 136).


2000 – Wayland and Marion Rivers Cato owned Cedar Hill Plantation. They had the historic Alston House disassembled, moved to Cedar Hill, and restored (3).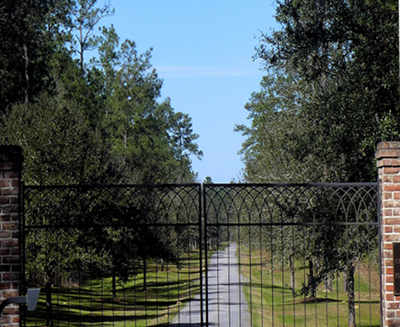 — Cedar Hill Plantation © Gazie Nagle, 2013 —
(Do Not Use Without Written Consent)
Land
Number of acres – ?

Primary crop – Rice
Slaves
Number of slaves – ?

We are actively seeking information on the slaves who lived and worked at this plantation. If you find a resource that might help, please fill out this form. Thank you.

References & Resources
National Register of Historic Places
– Nomination form - PDF - submitted in 2002
– Photographs, architectural overview

John Beaufain Irving, A Day on Cooper River (1842) (Whitefish, MT: Kessinger Publishing, LLC, 2010)


Information contributed by Michael Mascari from:
– Richard Marks Restorations
– Palmetto Trust for Historic Preservation