Walnut Grove Plantation – Eutawville – Orangeburg County
---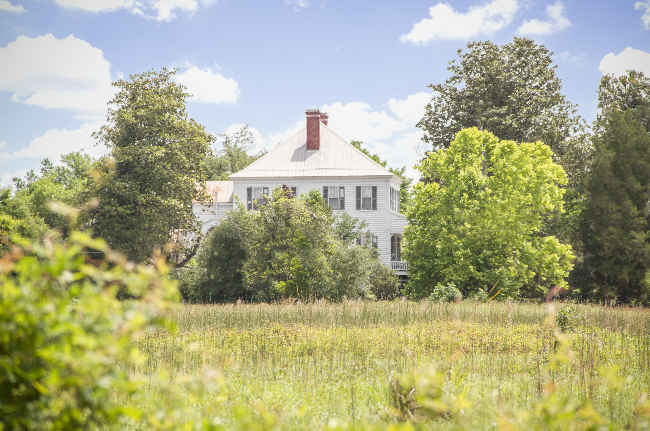 — Walnut Grove Plantation © Brandon Coffey, 2016 —
(Do Not Use Without Written Consent)
Basic Information
Timeline
1757 – Earliest known date of existence

Granted to James Roberts

1776 – The will of Gabriel Marion notes his ownership of Walnut Grove Plantation (2, p. 277).


1818 – House built by James Gaillard

1939 – The Walnut Grove Plantation house survived the flooding caused by the Santee-Cooper Project, but the fertile farmland disappeared under the red muddy waters.


2015 – The plantation was for sale with an asking price of $2,500.000. This is the first time it had been on the market as Walnut Grove has been owned by the same family since 1881 (3).

Land
Owners
Alphabetical list – Frederick Connor (1881), Doar, James Gaillard (1812), Captain Peter Gaillard (1808), Thomas Gaillard (1808), Gabriel Gignilliat (1803), Leland, Robert Marion (1773), James Palmer (1812), Captain John Palmer (1804), Percy, Rembert, James Robert (1757)

Slaves
Number of slaves – ?

We are actively seeking information on the slaves who lived and worked at this plantation. If you find a resource that might help, please fill out this form. Thank you.

References & Resources
Claude Henry Neuffer, editor, Names in South Carolina, Volume I through 30 (Columbia, SC: The State Printing Company)
Order Names in South Carolina, Volumes I-XII, 1954-1965
Order Names in South Carolina, Index XIII-XVIII

J. Russell Cross, Historic Ramblin's through Berkeley (Columbia, SC: R.L. Bryan Company, 1985)
Order Historic Ramblin's through Berkeley